As I've been watching the Stanley Cup playoffs, it's been cool to see how several teams have involved their former players in the excitement. Some alumni seem as pumped up as if they were still playing. That seems especially true in St. Louis, in part because the franchise has never won the Cup. Watching the final this past week, I thought it would be fun to write a post about the best NHL players of all time who never won a Stanley Cup.
Before we start, I want to make it clear, I'm not one of those people that downgrades players just because they never played on a championship team. Hockey is a team sport, no matter how good one individual player is. So this isn't meant as a knock on these players, this is more acknowledging their greatness despite not being part of a Stanley Cup-winning team.
And let's be real, plenty of players who have won Stanley Cups have done so only because they were given the chance, either by trade or through free agency, to go to a team with a shot at winning the Cup. Lots of times that's happened at the tail end of their career, where the move to a new team was done specifically to get one last chance at a Cup.
I mean, does anyone really think Ray Bourque wouldn't be on this list if the Bruins hadn't been willing to send him to Colorado for the last 1+ seasons of his career? No. But would he have still been just as great a player if they hadn't traded him to a contender? Yes, of course.
Oh, and one more thing… I'm including players on this list who didn't win a Cup as a player; some may have won as a coach or executive, but I'm just talking about their playing careers.
Anyway, here's my list, in no particular order – enjoy!
Jean Ratelle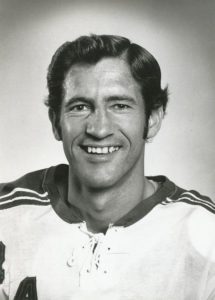 This guy was an awesome player, he just had the misfortune of playing the majority of his career with the Rangers and they could never quite get past the Bruins teams with Bobby Orr, Phil Esposito, etc. He and Esposito actually were traded for each other as part of a blockbuster deal in 1975, but by the time Ratelle got to Boston Orr's career was basically over and the Bruins were outmatched by a Canadiens team that won four straight Cups.
Ratelle was known as a gentleman both on and off the ice. He played an elegant game – smooth skating, great passing, and very clean. He won the Lady Byng Trophy for gentlemanly play twice, and won the Lester Pearson Award (now called the Ted Lindsay Award) as the best player in the NHL as voted on by the players.
And, he had great hair. It always stayed slicked down during games – I don't know what kind of product he was using on it back in the late '60s and early '70s, but it worked.
Marcel Dionne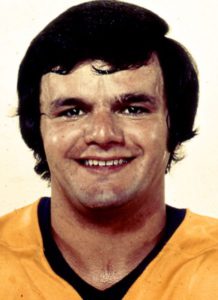 Dionne was one of the best scorers the NHL has ever seen, finishing his career with 1771 points (731 goals, 1040 assists); that's more than anybody else who doesn't have a Stanley Cup ring. He's sixth on the all-time scoring list. For perspective, the guys in spots 7-10 are named Yzerman, Lemieux, Sakic, and Esposito. So yeah, Dionne was an offense machine.
His bad luck was that he never had a strong team around him. He played his first four years in Detroit, then was traded to the Kings, where he played for 12 seasons. He spent his last 2+ seasons with the Rangers. Over his career, he won the Lady Byng Trophy and Lester Pearson Award twice each, and the Art Ross Trophy as the league's leading scorer once.
Dionne wasn't a player that amazed people with his speed, size, or booming shot, but his nickname – The Little Beaver – was spot on. He was just persistent, and would keep on working until the puck went in the net.
Gilbert Perreault
The man in the middle of Buffalo's great French Connection line in the '70s, Perreault was an excellent stickhandler and playmaker. He was one of Wayne Gretzky's favorite players as a kid, if that gives you an idea.
Perreault was also incredibly consistent, playing his entire 17-year career with Buffalo and recording 13 seasons with at least 72 points.
The Sabres generally didn't have the horses to challenge for the Cup while Perreault was playing. They did make the final in 1975, but lost to the Flyers. That series is remembered for an incident involving a bat flying around Buffalo's Memorial Auditorium during game 3, until – well, I'll save that story for another time. 😉
---
OK, I just noticed that the first three guys I wrote about are all French-Canadian centers. Just a coincidence, I swear. Moving along…
---
Peter Stastny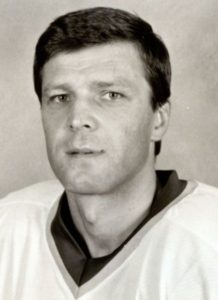 For the first five years of his NHL career, Stastny might have been the best center in the league not named Gretzky. During the '80s, he had the second-most points of any player (after Gretzky), and the fourth-highest points per game.
Stastny was the middle of three brothers who played on a line together for several years with the Nordiques. Since he defected from the former Czechoslovakia, he didn't start his NHL career until he was 24, which makes his career stats even more impressive.
Stastny played most of his career with the Nordiques, who had some good teams in the '80s but never made it to a Stanley Cup final. Then he spent 3+ seasons with the Devils, just before they became a legitimate contender, and played parts of two seasons with St. Louis before retiring from the NHL.
Darryl Sittler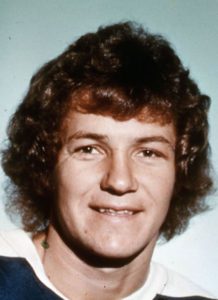 Like a lot of players of his generation who didn't play for one of a few teams that dominated from the early '70s to the mid '80s, Sittler never really had a fair chance at winning a Stanley Cup. He spent most of his career with the Maple Leafs in the Harold Ballard era, unfortunately.
Sittler was a consistent player throughout his career, and had a knack for big moments. He scored in overtime to clinch the 1976 Canada Cup against Czechoslovakia. Earlier that year, he set an NHL record that still stands by scoring 10 points (six goals, four assists) in an 11-4 win over Boston. The Bruins goalie that night never played another game in the NHL.
Dale Hawerchuk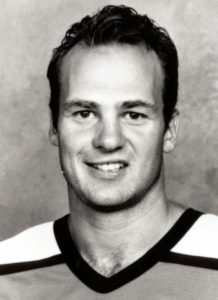 Man, it must have sucked to be an awesome player out west in the '80s on a team other than the Oilers and Flames. Imagine having a great year, and feeling like you had a solid team overall, and then remembering that just to get to the Stanley Cup final, never mind win it, you had to go through Edmonton, Calgary, or both?
Yep, that was the deal for Dale Hawerchuk. He was stuck on teams that ranged from mediocre to pretty good for most of his career, mostly with Winnipeg and Buffalo. He did make it to one Cup final in his last season, with Philadelphia, but the Flyers were no match for the Red Wings.
Hawerchuk is probably one of the most underrated superstars, because he never played in cities that got a lot of media attention around the league, and his prime also happened to overlap with those of Wayne Gretzky and Mario Lemieux.
Adam Oates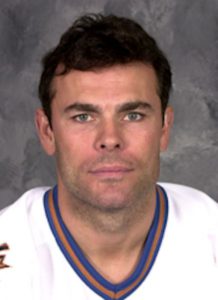 One of the best passers ever, period. If you don't believe me, ask his linemates. Brett Hull's three highest goal totals happened to come in the three seasons Oates was his center in St. Louis. Cam Neely scored 50 goals in 49 games playing with Oates in 1993-94.
Obviously those guys were amazing goal scorers on their own, but it's no coincidence they had such great seasons playing with Oates.
Oates only played in the Stanley Cup final once, in 1998 with the Caps; they got steamrolled by Detroit.
Jeremy Roenick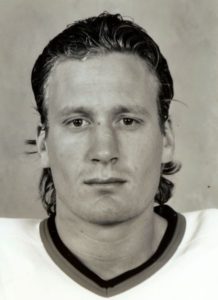 It's kind of funny that anyone under the age of about 15 probably thinks of Roenick as a studio analyst who used to play, rather than a great player who has moved on to a TV job.
Kind of funny, but it also makes me sad for those kids that they never got to see him play. This guy was one of the most exciting players of his generation. Great skater, very creative offensively, and fearless, even when he first broke into the league as a teenager and only weighed 155 lbs.
Roenick played in one Stanley Cup final, in 1992 with the Blackhawks, but they were up against a Penguins team that was on another level. It's too bad he never got another chance, because he deserved to win one.
Bernie Federko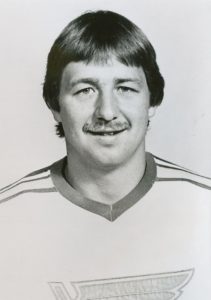 Federko played almost his entire career with the Blues, where he was one of the more anonymous superstars the league has ever seen. He shouldn't have been anonymous, because he was a great playmaker and consistently put up excellent numbers.
Know what else was underappreciated about Bernie Federko? The 'stache.
Norm Ullman
We're going old school to close this out. Ullman was a good distributor of the puck, but he could finish too, as his career numbers show (490 goals, 739 assists).
Ullman played 20 years in the NHL, the first 12+ with Detroit and the rest with Toronto. He played in the Stanley Cup final five times, all with Detroit, but they lost each time. He was also a victim of timing a little bit. Detroit won the Cup the year before he joined the team, and Toronto won it the season before acquiring him from Detroit.
Honorable Mention
Pat LaFontaine
Mats Sundin
Pierre Turgeon
Henrik Sedin
All great players, I just wanted to limit myself to 10 players, and I didn't see any of these four pushing one of the guys above out of my top 10.
Did You Notice Anything?
You remember how the first three players were all French-Canadian centers? Well, I realized after a few more players that the rest of them all happen to be centers too. Totally not intentional on my part, I was just writing about players that popped into my head.
But, I decided to make an on-the-fly adjustment and make this post just for the best centers who never won a Stanley Cup. In fact, I might even have to have a second edition for centers. I don't know why, but there seem to be a lot of them. I'll see – there definitely are a lot of great centers I'm leaving out, and I don't feel good about that. In any case, I'll cover wingers, defense, and goalies in another post (or posts).
Oh, and it's probably obvious, but I intentionally did not consider active players for this post. If Joe Thornton decides to retire this summer, I would put him on my list too.
Some Observations
A couple things crossed my mind as I was writing this post.
Norm Ullman's Shiner
If you look closely at the picture of Norm Ullman, you'll see that he's sporting a black eye.  What makes that stand out for me is that the picture is a posed picture from a hockey card.  Those photo sessions were normally done during training camp.  This card is from the mid-1960s, so Ullman had been in the league for 8-10 years at that point.
Interesting that even for an established veteran, training camp was still chock full of sticks and elbows.  It just goes to show how competitive it was to get, and keep, a roster spot back then in a six-team league.
Generational Differences
Most of the players I included on this list played between the 1970s and 1990s.  At first I was worried that I was just being biased and ignoring players from earlier generations, but in fact that's not it.  When you think about it, players from the late '60s onward had less chance, statistically, of playing on a Cup-winning team, simply because the number of teams has grown.
In the Original Six era (1942-1967), three teams won all but one of the Stanley Cups.  So essentially, 50% of the teams in the league were winning Cups regularly.  But the NHL expanded to 12 teams in 1967, and then continued; they were at 17 teams by the end of the '70s, and were at 21 throughout the '80s.  That made the odds of any player being on the team that would win the Cup much worse.
Interesting to think about it from that perspective.
---
So, there you have it. My completely subjective list of the best NHL centers who never won a Stanley Cup. Do you agree or disagree with my picks? Who would be on your list, at center or any other position? I'd love to hear from you in the comments section below!