We hear a lot about something called "the hockey family." Usually, the people referencing this family – whether they are players, coaches, executives, broadcasters, journalists, or fans – are using that word as a way of characterizing something relating to the game in a positive context.
It might be used to describe the close bond among teammates that comes through the shared experience of a championship run. Or it could be used to explain why people from the hockey world will rally in support of someone that they don't even know.
Even when the concept of a hockey family is brought up in relation to something negative, it's used in a way that implies a power to overcome that negative. Think about a situation where two teammates fight in practice, or a team that is on a bad losing streak. There's a good chance that you'll hear players and coaches responding to questions by saying things like "Emotions were running high, and guys got into it, but it's over now. We're a family, and like any family, there are disagreements, but we work them out together and move on." Or maybe "Things aren't going the way we want right now, but we're a family and we're going to keep working hard for each other and get this turned around together."
Those sound familiar, right? I think it's safe to say that family is a commonly-accepted metaphor in the hockey world. And while of course, just like with a real family, the bonds between members of a nuclear family are stronger than between distant cousins that have never met, many people in the hockey world still feel a sense of connection to others they don't know.
However, just as the term "family" connotes inherent connection, there's another side of the coin, and that is that sometimes, some people are so insular that they can't accept new additions to the family. They close ranks and try to keep the family from growing and changing. They would prefer to keep the family the same size, or even disown some people and make it smaller.
There have been a few stories in the news recently that have made me, and I think a lot of other people, reflect on the idea of hockey as a family. They stir up questions about who has the right to define and speak for a family, and the best way to address tensions within the family. With that, let's get started.
Don Cherry
Earlier this month, Don Cherry was fired for comments he made during his long-standing "Coach's Corner" segment during the first intermission of the Hockey Night in Canada broadcast. In those comments, Cherry lamented the fact that many people in Canada weren't wearing poppies to honor fallen soldiers leading up to Remembrance Day.
Cherry specifically mentioned that he especially noticed a lack of poppies being worn in downtown Toronto, and then went on to say this: "You people love… you people that come here, whatever it is, you love our way of life, you love our milk and honey. At least you could pay a couple bucks for a poppy or something like that. These guys paid for your way of life that you enjoy in Canada. These guys paid the biggest price."
Cherry has said that he was simply making the point that more people should participate in the tradition of wearing a poppy as a sign of respect. There's nothing wrong with making that point – but what does that have to do with "you people that come here?" Cherry made it clear that he felt immigrants were the ones guilty of not showing respect for others' sacrifices, and not appreciating the quality of life they enjoy in Canada because of those sacrifices.
Beyond that, let's not ignore that Cherry made a point of saying that poppies were particularly scarce in downtown Toronto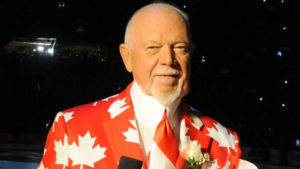 compared to smaller cities. Toronto is the most ethnically diverse city in Canada; roughly half of its residents are visible minorities. Cherry was drawing a very flawed connection between that fact and his perception that not many people were wearing poppies in Toronto.
I don't know that I can say anything that hasn't already been said about what was wrong with Don Cherry's comments. That's already been covered ad nauseam.
But what is frustrating from a hockey standpoint is that over his nearly four decades in broadcasting, Cherry used his platform to sow divisiveness, both within the game and between people who love the game and people who don't. Cherry has made lots of derogatory (and generally ill-informed and inaccurate) comments in the past about different groups of hockey players: French Canadians, Swedes, Russians, and probably more.
The sad part is that his head-in-the-sand, "this is OUR game" attitude probably hurt the growth of the game. Over the past couple decades, youth hockey participation in Canada has been declining, while in the U.S. it has been increasing. There are tons of factors influencing both of those trends. Still, Cherry was something of a cultural institution in Canada. It's likely that the general tone of his comments, and the fact that he was popular with many Canadians, gave some people the impression that maybe they weren't welcome in the hockey family.
Jess Allen
After Don Cherry was fired, Jess Allen, a co-host on CTV talk show The Social, shared her thoughts on how Cherry's comments and subsequent firing had become such a hot topic of conversation in Canada. The way she opened, which is below, ended up generating nearly as much discussion as what Cherry said.
I don't worship at the altar of hockey. I never have, and maybe it's because of where I grew up, and going to a couple of different universities, but there's a certain type of person, in my mind, in my experience, who does. And they all tended to be white boys who weren't, let's say, very nice. They were not generally thoughtful; they were often bullies. Their parents were able to put them through… you know, spend $5,000 a year on minor hockey… and for me, Don Cherry is the walking and talking representation of that type.
Now, she makes it pretty clear that she's talking about her own individual experience, but still, it comes across as a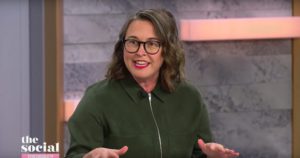 generalization about hockey people. She's upset, rightly, about Don Cherry making sweeping negative generalizations, but then proceeds to do the exact same thing herself.
That isn't to say that there aren't jerks in hockey. Of course there are, just like there are in any other subsection of society. But it's unfortunate that Jess Allen chose to paint with such a broad brush, because hockey doesn't turn people into jerks, just as any other interest or activity doesn't turn people into jerks. I feel badly that she had bad experiences with some hockey players. In my experience, both as a kid and as a parent, there are far more good people in hockey than bad. There is absolutely always room for improvement in all areas of hockey culture. That's why I think Jess Allen's comments, while upsetting to a lot of people, might be a starting point for a conversation about how to not make some people feel alienated from hockey.
Mike Babcock
On November 20th, Mike Babcock was fired from his position as coach of the Maple Leafs. Within a few days, his reputation had taken a huge hit. Not so much for the team's performance, but for the way he treats his players. The story that has gotten the most attention involved Mitch Marner.
Three seasons ago, when Marner was a 19-year-old rookie, Babcock had him rate all of his Leafs teammates on work ethic, from the hardest working to the least hard-working. As if that wasn't bad enough, Babcock then told the other players where Marner had ranked them.
This has to be one of the biggest WTF things I've ever heard of a coach doing. First, just to make a player – any player, but especially a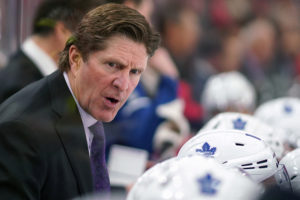 19-year-old rookie – rank their teammates on work ethic puts them in such an awkward, no-win position. Then to sell the player out to those teammates? Absolutely insane. What was Babcock thinking? He said that he was trying to focus on work ethic and good role models with Marner; he also said he realized that the way he went about it wasn't a good idea and he apologized to Marner at the time.
Great that he apologized, but still, it's mind-blowing that he thought for even a nanosecond that this might be a good idea. Trust and unity among teammates are so important in team sports, and Babcock's absurd ploy could have completely shattered those for the Leafs. Instead, it probably made the players distrust Babcock.
Bill Peters
Bill Peters was a coaching disciple of Mike Babcock, having worked as an assistant coach under Babcock both in junior hockey and with the Detroit Red Wings. That connection, along with Babcock's firing, spurred former NHL player Akim Aliu to go public with an account of how Peters used racist language toward him (Aliu is black) when Peters was his coach in the minor leagues in the 2009-2010 season.
Very quickly after Aliu told his story, former teammates corroborated what he said. And more information came out about Peters' dealings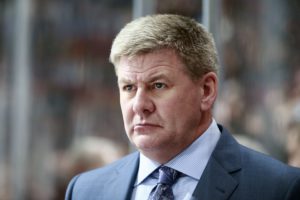 with players, including that while he was the head coach of the Carolina Hurricanes, he kicked one of his players in the back and punched another in the head on the bench during a game. These incidents were also corroborated.
Peters resigned as head coach of the Calgary Flames on November 29th. Not a moment too soon, if you ask me. When a coach is degrading and abusive to his players, they don't deserve their position.
Some people are asking why we are only hearing about these incidents now, years after they happened. The answer is pretty simple – fear. Young players trying to establish themselves in pro hockey are subject to the whims of a coach that decides how much they will play, or even if they'll be in the lineup. Speaking out against a coach that mistreats them could result in them being traded, demoted, or saddled with a reputation as a "problem" player.
Indeed, after Peters kicked and punched his players in Carolina, even though a group of players and staff spoke to management about the incidents, Peters continued coaching the Hurricanes for several more years before he resigned after the 2017-2018 season. He then moved straight into the head coaching job in Calgary, so it's probably safe to assume that even though Carolina's management knew that he had punched and kicked players, they didn't warn Calgary about his history. And on top of that, Calgary didn't do enough due diligence, in the form of talking to his former players, before hiring Peters. Or if they did hear about his history, they still went ahead and hired him anyway.
Whatever the explanation, Peters shouldn't have continued to get opportunities. The fact that he did speaks to players' fear – justified, as it turned out to be in this case – that nothing will change even if they do speak up.
"Hockey Is For Everyone" – More Than A Slogan?
The "Hockey Is For Everyone" campaign that the NHL launched a couple years ago aims to make everyone feel welcome in the hockey family, regardless of their personal demographics. Granted, the NHL is just one entity in the world of hockey, but it's a big and influential one, so the message has a wide reach.
I'm not naive enough to think that the NHL's message of inclusiveness is coming only from their open hearts. I'd like to believe that's at least part of it, but the reality is that it's also about marketing. Getting people that might not feel like they're part of the hockey family to understand that they are welcome will lead to more people playing and watching the game, which means more revenue for the NHL.
Regardless of the motivation behind the slogan, I think it's a lot more convincing when the hockey family shows that its values are aligned with the message. That's why, even with all the turbulence of the past few weeks, I think hockey will be better off for it in the long run.
---
I want to hear from you. What are your thoughts on these recent stories from the hockey world? How badly do you think Mike Babcock's reputation has been tarnished? Do you think he'll coach again anytime soon? What about Bill Peters – will he ever get another coaching job, or is he untouchable given what has come out about him? And what would you tell Don Cherry or Jess Allen if you were having lunch with one of them?
Thanks for reading, and please leave your comments below!